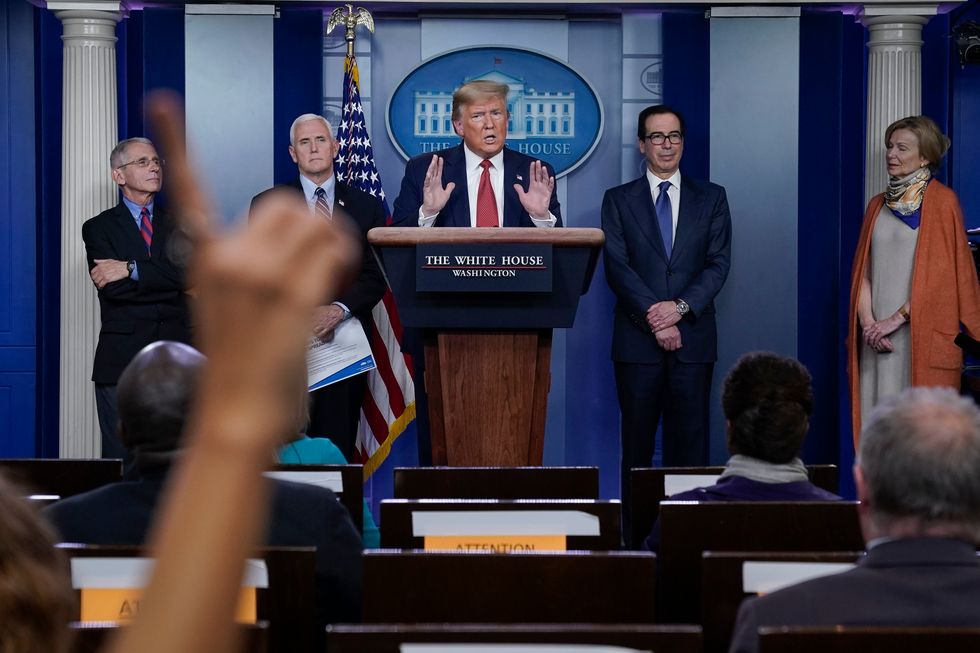 A vast majority of Individuals polled approve of President Donald Trump's handling of the coronavirus outbreak, when most also say they disapprove of how the information media have handled the crisis, according to a Gallup poll.
What the figures display: The poll asked respondents their impression about 9 different entities, and whether they approve or disapprove of how those people entities have taken care of the scenario.
The most authorised-of entities were being hospitals (88%), kid's schools or daycares (83%), the point out government and your employer (both equally 82%), and federal government wellness agencies like the Facilities for Condition Control and Avoidance and the National Institute of Overall health (80%).
"Us residents are mainly approving of how U.S. establishments and leaders are responding to the coronavirus problem," Gallup's Justin McCarthy wrote. "Hospitals are held in the maximum regard throughout this health disaster, reliable with the large belief and ethical scores professional medical and health and fitness workers acquire in ordinary moments."
Soon after that, there is a substantial fall in approval score to Vice President Mike Pence (61%), President Trump (60%) and Congress (59%). Then you can find an additional fall-off to get to the information media — the only entity stated that has a larger disapproval score than approval ranking.
Only 44% of respondents approve of the news media's response to coronavirus, though 55% disapprove.
Partisan dissimilarities: Democrats who responded to the poll had been significantly a lot more likely to approve of the news media than Republicans. The poll confirmed that 61% of Democrats or Democratic-leaning respondents authorized of the information media's response to coronavirus, though only 25% of Republicans or Republican-leaning respondents accredited.
There are, predictably, even wider gaps among political parties on the acceptance of Trump and Pence 93% of Republican respondents approve of Trump in comparison to 29% of Democrats, and 88% of Republicans approve of Pence compared to 36% of Democrats.
About the poll: A random range of 1,020 adults symbolizing all 50 states and Washington, D.C. were polled by phone among March 13 and March 22.